Description
Specifically designed to meet the defense needs of Law enforcement, the Masada LE Vest is an external Bulletproof Vest that can easily be worn over the civilian cloth or uniform. The Masada LE Vest is a level IIIA protection bulletproof vest. Manufactured with 24 layers of Goldflex, the Hagor Law enforcement Vest is made to withstand handgun rounds, shotgun rounds, and shrapnel.  It can be easily upgraded to level III+ or IV to withstand most Rifle rounds as well. The LE Body Armor Vest also features a pocket for an Anti-stabbing and Anti-trauma panel. The Vest comes with a carry bag worth $25.
With a newer, slimmer design, the Police Vest is not as cumbersome or heavy as its predecessors so that you can maneuver more easily while on duty or on the move.  The Masada Vest is manufactured under both NIJ and ISO 9001:2000 international standards so you know that your vest is getting the highest quality in ballistics testing, leaving you feeling safe while on duty or in a high-risk area.
Our Level IIIA body armor is Stand-Alone and Multi-Hit capable and designed to defeat pistol caliber threats up to .44 magnum, and .357 SIG at 1,430 feet per second or lower, including all lesser pistol calibers.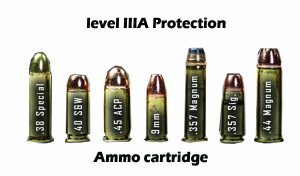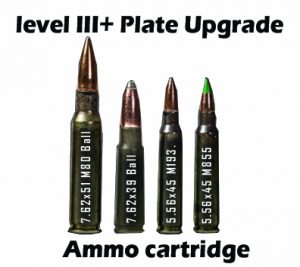 Vest Includes:
BulletProof Vest with IIIA Protection Back, Sides, and Front
BulletProof Vest Carry Bag
Velcro space for patches on both the back and front.
Comes in Navy Blue or Black